Our fleet is made up of earthmoving machinery and plant such as: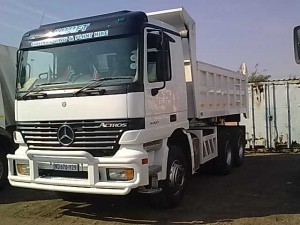 20ton Excavators

Hydraulic Hammers

10m3 Tippers
 6 m3 Tippers

4 ton Tippers

4×4 T.L.B's

4×2 T.L.B's

Bobcats

Hysters

Water tankers

Service and maintenance bakkies
All our plant and machinery are regularly serviced and well maintained. We are frequently replacing the older machines in the fleet with new, improved, modern versions in order to maintain high levels of service, peace of mind and guaranteed client satisfaction.
Swift has become a house-hold name and is well known for empowering previously disadvantaged individuals/companies and we have been rated a level 1 BEE contributor.
Strategically based in the Durban harbour, the hub of construction, we are able to offer our clients same-time service. We can have plant established on-site within minutes of receiving an order. All our machines are well maintained as to avoid major breakdowns. However, should the need arise for the machine to stand down for maintenance or any major repairs we will replace the machine and take the defective machine off site to repair. All this will be done within minutes, this way we minimize standing time enhancing performance and production.